Imagine this:
You've done the [shadow] work and finally feel like your complete, authentic self.
You feel a profound sense of inner peace and self-love.
You recognise who you truly are and accept yourself wholeheartedly.
Forgiveness comes easy to you; giving yourself grace and moving on from past mistakes feels natural.
You finally believe in your ability to grow.
You have the confidence and self-belief to reach your goals.
You feel such strong self-love that you can share it with others.
You're motivated and determined to reach your full potential.

This is possible for you: You can make it happen.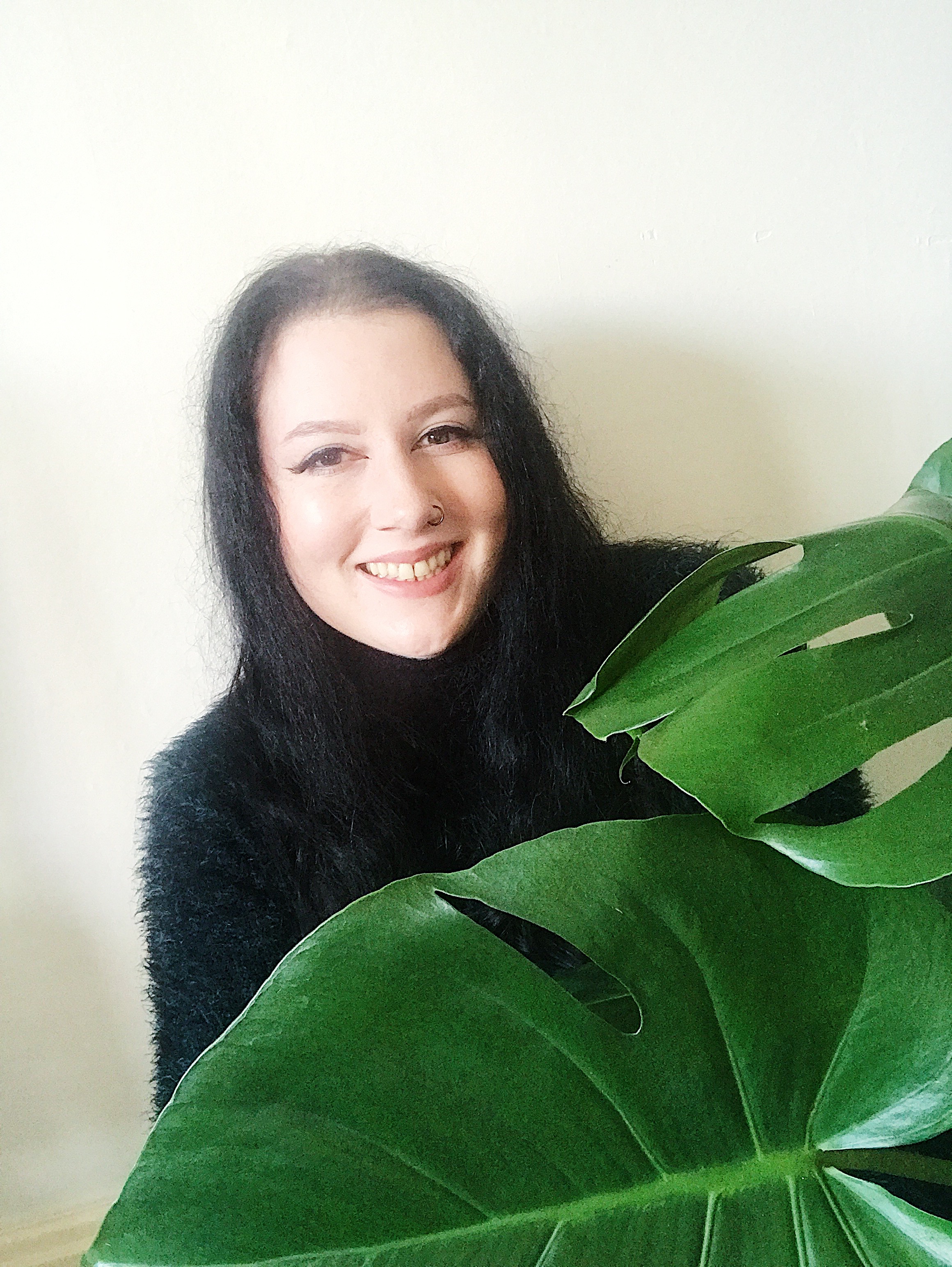 Hiya! I'm Nia, Your Mindset Coach!
I'm an accredited mindset coach who specialises in shadow work, self-love, and journaling.
I help frustrated millennials improve their mindset and discover self-love through a number of techniques that I've learned over my past decade of self-improvement.

As someone who deeply struggled with a negative mindset and poor self-esteem for most of my life and who didn't find self-love until my late 20s, I now feel really passionate about helping others find it as well.

I never had someone to hold my hand, guide me, and hold me accountable on my shadow work journey, so I want to do that for you.

Introducing Love Your Shadow: My 1-on-1 Shadow Work Coaching Program
Love Your Shadow is a 12-week shadow work coaching program that helps you reach self-love through our shadow work journey.
During the program, we'll meet once a week for a 1-on-1 online coaching session via Zoom.

I'll be there to:
Help you stay consistent and motivated on your journey - I'll be your cheerleader
Guide you in the right direction and help you progress using my framework
Help you find inner peace and self-love

What Love Your Shadow Teaches You...

During our 12, weekly zoom sessions, you'll learn:
How to form a strong foundation of self-compassion and acceptance to promote forgiveness, grace, growth, and eventually self-love.
How to meet your shadow, discover your shadow traits, re-write the stories we tell ourselves about them and learn to accept them.

How to overcome the limiting beliefs and negative self-talk that's holding you back from not only self-love, but reaching your goals.

How Just ONE Shadow Work Session Left Katie Feeling...
After just one shadow work session with the lovely Katie, she felt as if a weight had been lifted and infinitely more positive. Here's what she had to say:

Love Your Shadow: Program Breakdown

Here's how the 12-week program is structured.
This is the exact process I used to find self-love through my own shadow work journey.

The program is set out this way for a reason, but it's also flexible. We'll tailor the exact sessions as we go. Everybody is different and I want your experience to be personalised to your unique needs and goals.


And there's more!
When you sign up for the 12-week Love Your Shadow Program, you also get: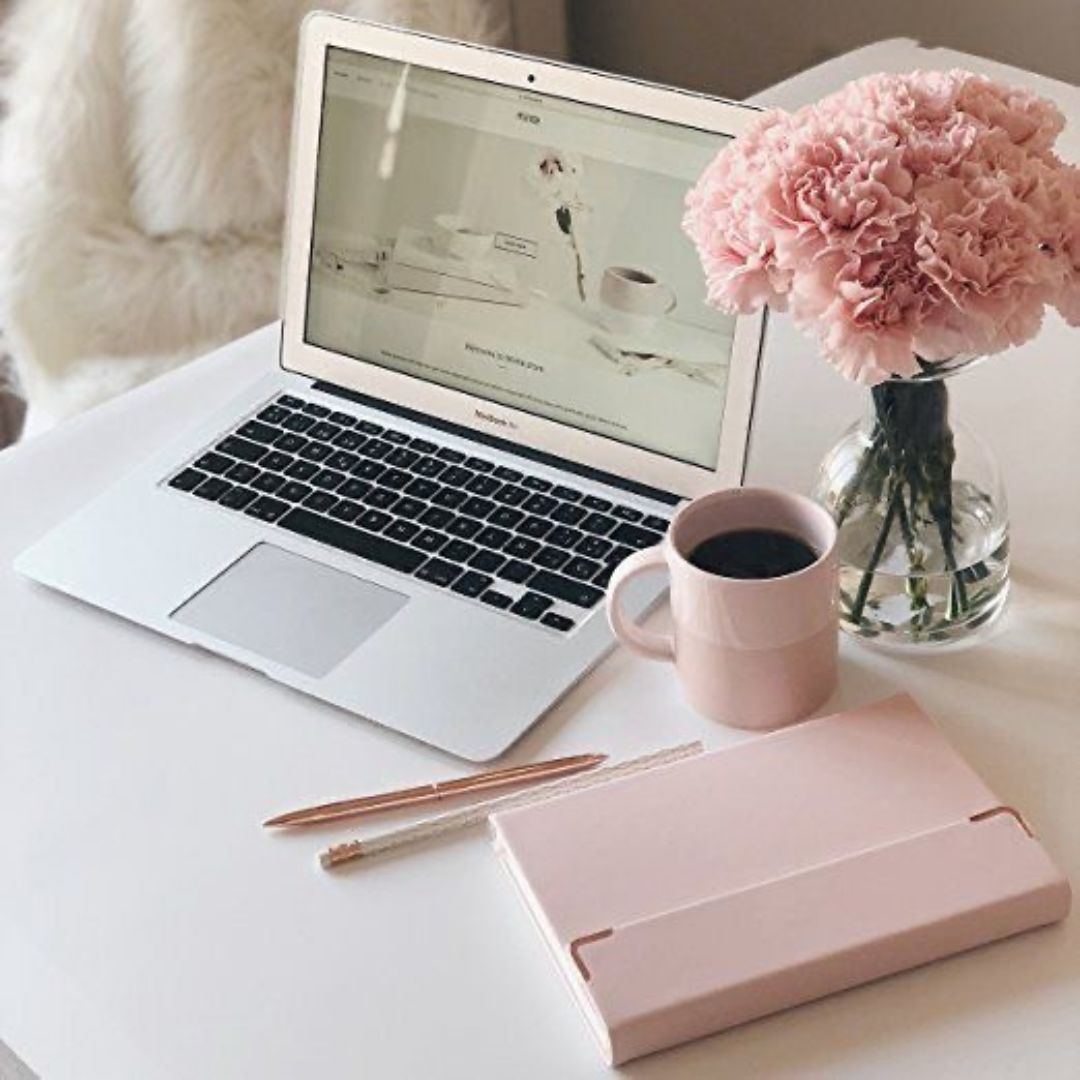 Always feel heard and supported between sessions. I'm always just an email away and will also check in with you ahead of the next session.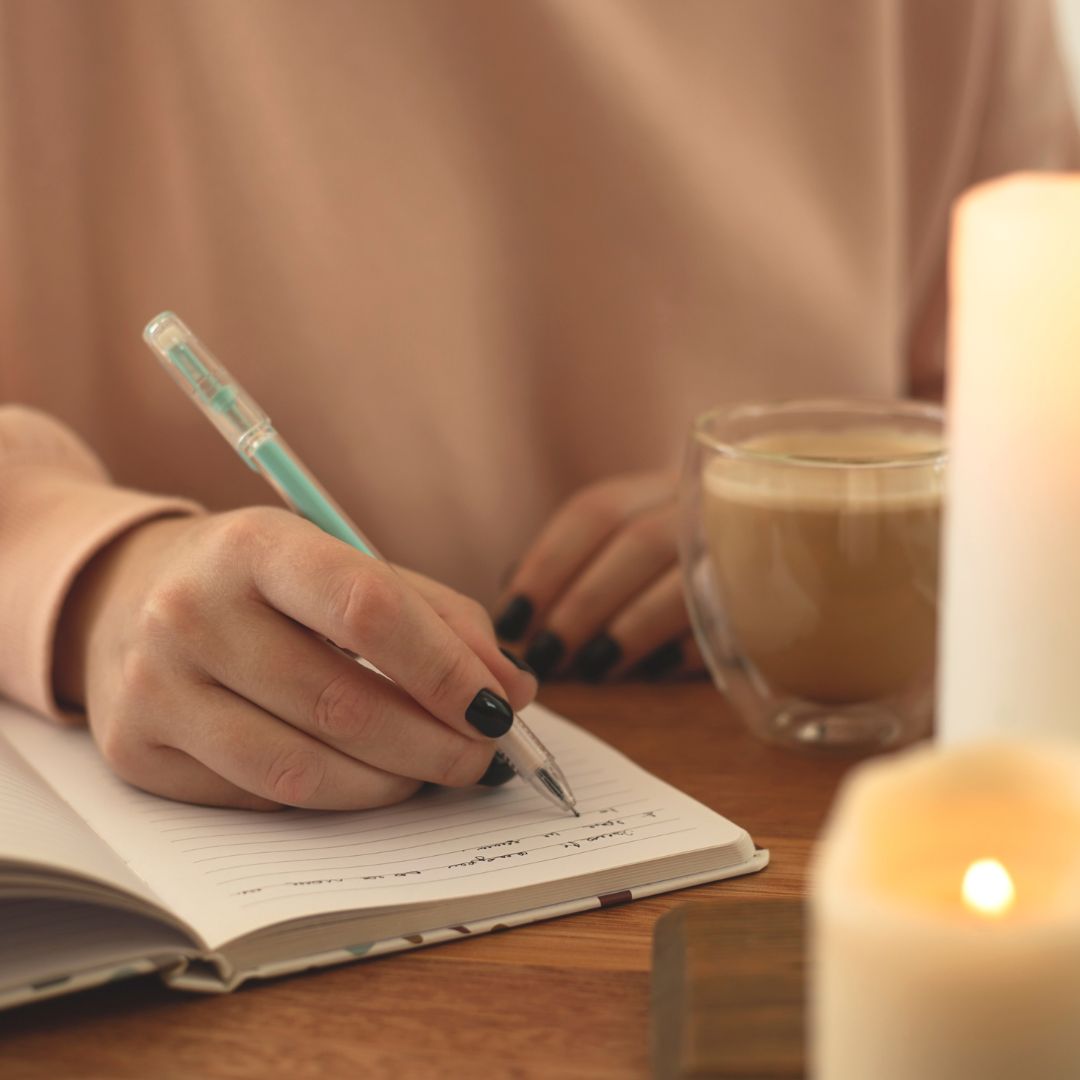 Journal Prompts & Affirmations
After each session, you'll receive several journal prompts and an affirmation to focus on for the week so the work doesn't stop after the session ends.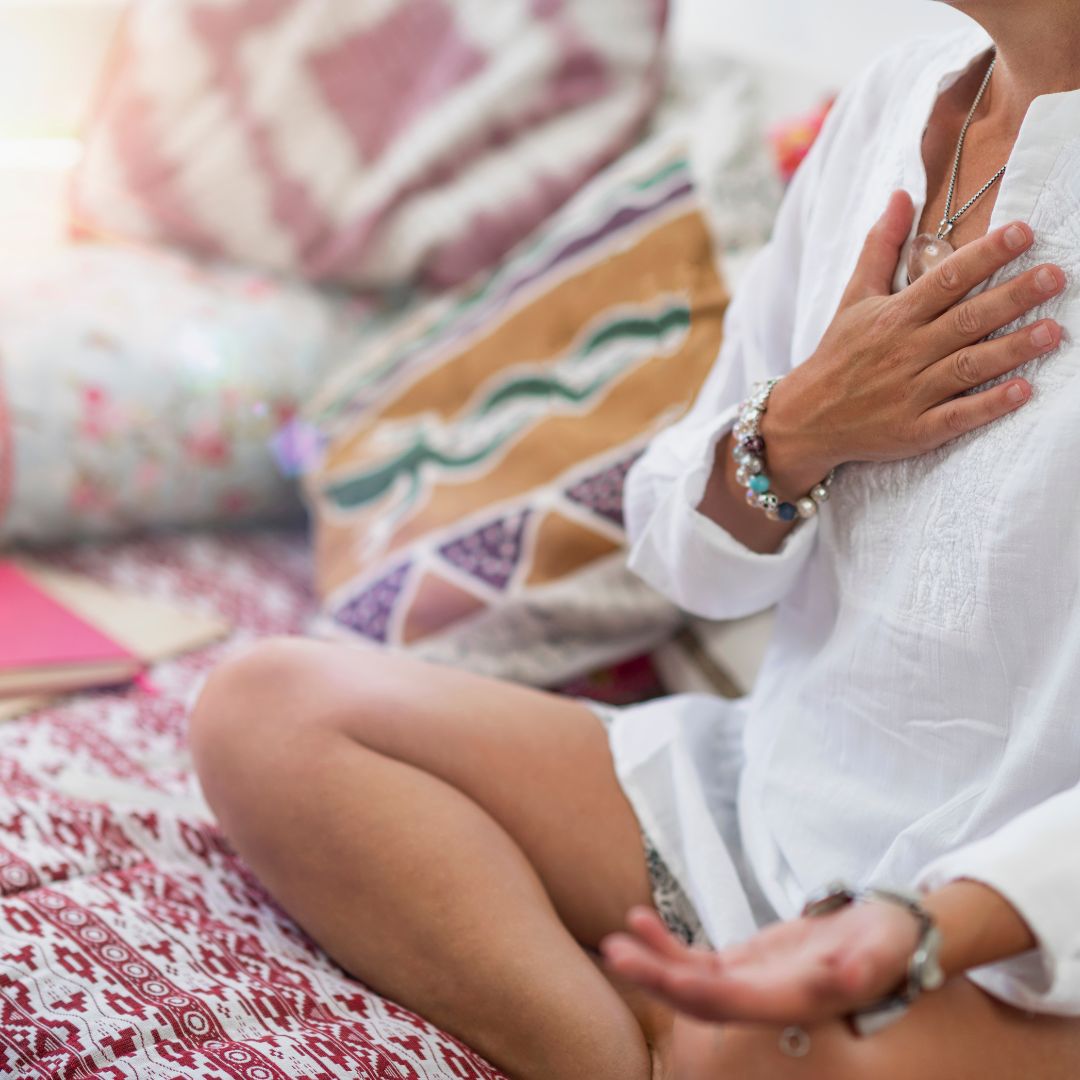 As well as prompts and affirmations, you'll also receive homework in the form of worksheets, trackers, and real-life exercises/mini-goals to complete to keep you motivated.

Here's what my wonderful client, Larisa, had to say:

How much does this all cost...?
Love Your Shadow is currently $1500
OR
Three monthly payments of $550.
This price includes:
12 weekly, 60-minute zoom sessions
Email coaching and support throughout
Worksheets, trackers, and "homework" after each session
Love Your Shadow is only open to a VERY limited number of clients so act fast to get a spot.

My Shadow Work Story
When we talk about shadow work, we usually talk about healing old wounds, self-actualisation, and acknowledging our shadow traits.
An unexpected benefit of all of the above is... self-love.
Meeting our shadow, acknowledging our shadow traits, re-writing the stories we tell ourselves about shadow traits that we deem to be negative, and eventually even embracing those traits leads to a type of self-love that's more than just skin deep.
We get to meet and embrace our *true* selves and accept ourselves for who we truly are at our core.
What's a better form of self-love than that?
It may or may not surprise you to know that this did not happen overnight for me.
My shadow work journey has been long and - like anyone's - will never truly be over.
When I first started, I wanted to heal from the past and discover more about myself. I had no real direction or anyone to guide me there.
I had no idea I'd eventually end up loving the person I found hiding in the shadows.
But, how did I do it?
Here's the step-by-step process I used after years of trail-and-error combined with extensive research.
🌙#1. Self-compassion and self-care
First, I quickly learned that I had to build a strong foundation of self-compassion before I could truly start digging into shadow work.
If you don't have the desire to give yourself grace and be kind to yourself when you discover who your shadow is, it's only going to result in cognitive dissonance, confusion, and depression.
You have to make sure you've built up your self-esteem enough to be prepared for whatever you might find out about yourself.
Learning how to ground and centre myself before starting the work also really helped me deal with any emotions that popped up.
🌙#2. Meeting and acknowledging my shadow traits
Now, it's time to get stuck into the hard bit. Shadow work.
I even broke this down into steps (can you tell how my brain works?):
Meeting my shadow
Understanding my shadow
Forgiving my shadow
By doing this - and doing it one step at a time - it didn't feel overwhelming and, while it was still uncomfortable, confronting, and all that fun stuff that we've come to expect from shadow work, the process felt smoother than when I was just inconsistently jumping into it at random points.
When I reached the 'understanding my shadow' part, giving myself grace became easier and easier. Understanding why I am the way I am and why I was hiding certain parts of myself no longer filled me with shame - I finally *got* who I am and what I'm about.
By the time it came to forgiving my shadow, it almost felt easy and natural. I *wanted* to forgive myself for ever beating myself up; I wanted to give my younger self a hug.
And bingo. That's where I realised that I actually felt self-love on a completely different, deep level.
🌙#3. Overcoming negative self-talk and limiting beliefs
My final step was to overcome that niggling negative self-talk and limiting beliefs.
As much as I loved myself, my brain was so used to thinking negatively, it sometimes drifted back there against my will. And while we shouldn't be positive ALL the time, beating ourselves up for next-to-nothing certainly isn't great.
This all came down to improving my mindset and rewiring my thought processes by acknowledging the thought or belief and replacing it with positive self-talk or affirmations.
This whole process is the exact framework I'll be using for Love Your Shadow, where I guide you through your shadow work journey towards self-love.
I wish I had had a coach during my shadow work journey to help me in the right direction and hold me accountable and, now I'm qualified, I want to be that person for you.

Coaching is for you if...
Have trouble staying focused and motivated with shadow work.
Struggle to stay consistent and want to be (gently) held accountable.
Often feel overwhelmed by shadow work or have a hard time knowing where or how to start.
Yearn to find inner peace, self-love, and acceptance, but can never quite get there.
Are ready to put in the work to make a positive change and invest in yourself.
Coaching is NOT for you if...
Aren't willing to put in the work - I can guide you and cheer you on, but I can't do the work for you.
You're looking for a therapist: I am not qualified to help you through mental health issues or dig into your past trauma. I am there to help you work through your own shadow work and guide you forward towards self-love, not deal with the past.

Frequently Asked Questions
Can I get a refund if I'm unhappy with my purchase?
I have a no-refund policy on my coaching programs. This is because I only want you to sign up if you're 100% committed to putting in the work. I cannot control the work you're putting in between sessions and therefore cannot control the exact outcome.
How do I schedule my appointment?
Once you've enrolled in the coaching program, you'll receive further instructions on how to book a time for your appointment.
I want to sign up, what do I do next?
Amazing! I'm so pleased! :)
#1. Check my office hours below to make sure you're able to attend online sessions via Zoom during my those times.
#2. Fill out the entry form at the bottom of this page and click 'submit'. This is to make sure we're a good fit for each other in the absence of a discovery call.
When your application is approved, you'll then receive instructions on what to do next, as well as your welcome packet and coaching agreement! :)
What time will I be able to book my sessions?
My office hours are 7am - 8pm GMT, Wednesday, Thursday, Friday, Saturday, and Sunday.
Please keep in mind that I live in the UK, so if you live elsewhere in the world, you'll want to check that you can consistently attend sessions during these hours.
For example, if you live on the west coast of the USA, your sessions may have to be before midday your time (or after 11pm).
I'm still unsure, but I feel like I do need a coach...
That's totally understandable! Change can be scary - as can investing in ourselves.
Feel free to book a free, 30-minute discovery call here, and we can see if we're a good fit :).

Your intake form has been submitted. Check your email for a copy of your responses. If you're accepted, you'll receive an email with a link to checkout.