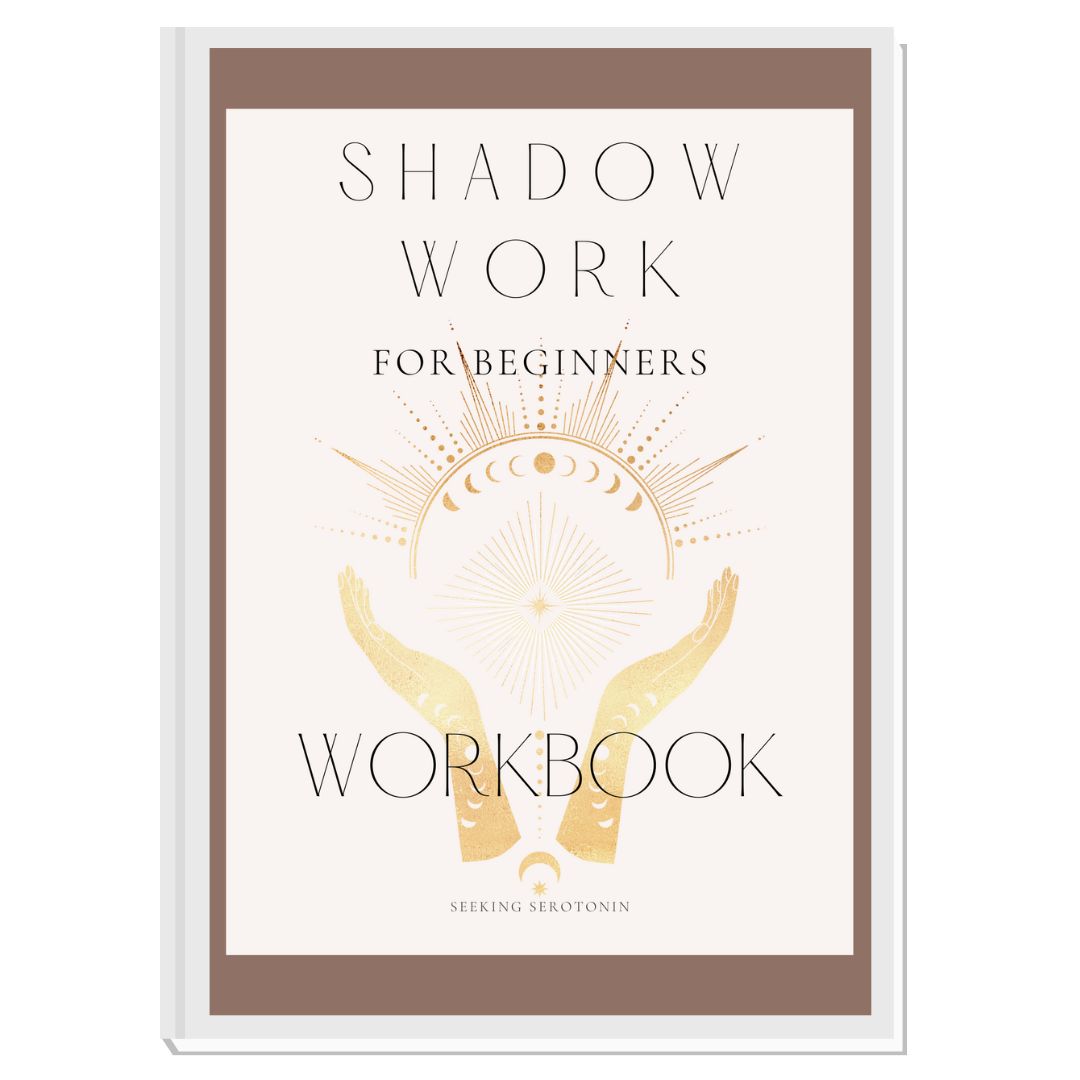 Ready to honour and love the *real* you?
Shadow work helps you meet who you really are at your core and learn to love that person authentically. This digital, printable workbook helps you start this amazing, transformative journey TODAY.
Does this sound familiar?
🌙You struggle to come to terms with events of the past.
🌙You allow emotions from past situations to influence how you react in the present.
🌙You have trust issues stemming from things that have happened in the past.
🌙You can never fully open up to people.
🌙You struggle to maintain close, authentic relationships because you hold back.
🌙You have low self-esteem and have a hard time accepting who you are as a person.
🌙You dwell on the past and allow it to cloud your judgement, hurt relationships, and upset yourself.
🌙You feel as if you're not reaching your true potential.
🌙You feel like you're not being fully true to yourself.
🌙It feels like something's blocking you from living life to its fullest.
🌙You don't quite feel whole.
By starting your shadow work journey, you will:
Process past events and emotions.
Come to terms with what we cannot change and move into the here-and-now.
Stop dwelling on the past and learn to live in the present, while also learning lessons along the way.
Learn true, unshakable self-love.
Learn to forgive yourself and embrace who you truly are as a human being.
Find your truest, most authentic, amazing self.
Confront inner demons and explore why they exist.
Learn what you need to work on and what to simply embrace as part of your truest self.
Reach a level of self-awareness you didn't think was possible.
Grow as a person in the most beautiful way.
Feel a sense of liberation and freedom you never knew existed as you process unnecessary stuff you were holding onto.
Change your mindset and how you look at life.
Cultivate a sense of power and deeper knowing over your life.
Become the best person you can be.
But don't just take my word for it...
Here's what Deanna had to say...
And here's what my other lovely students had to say...
Introducing the Shadow Work for Beginners Workbook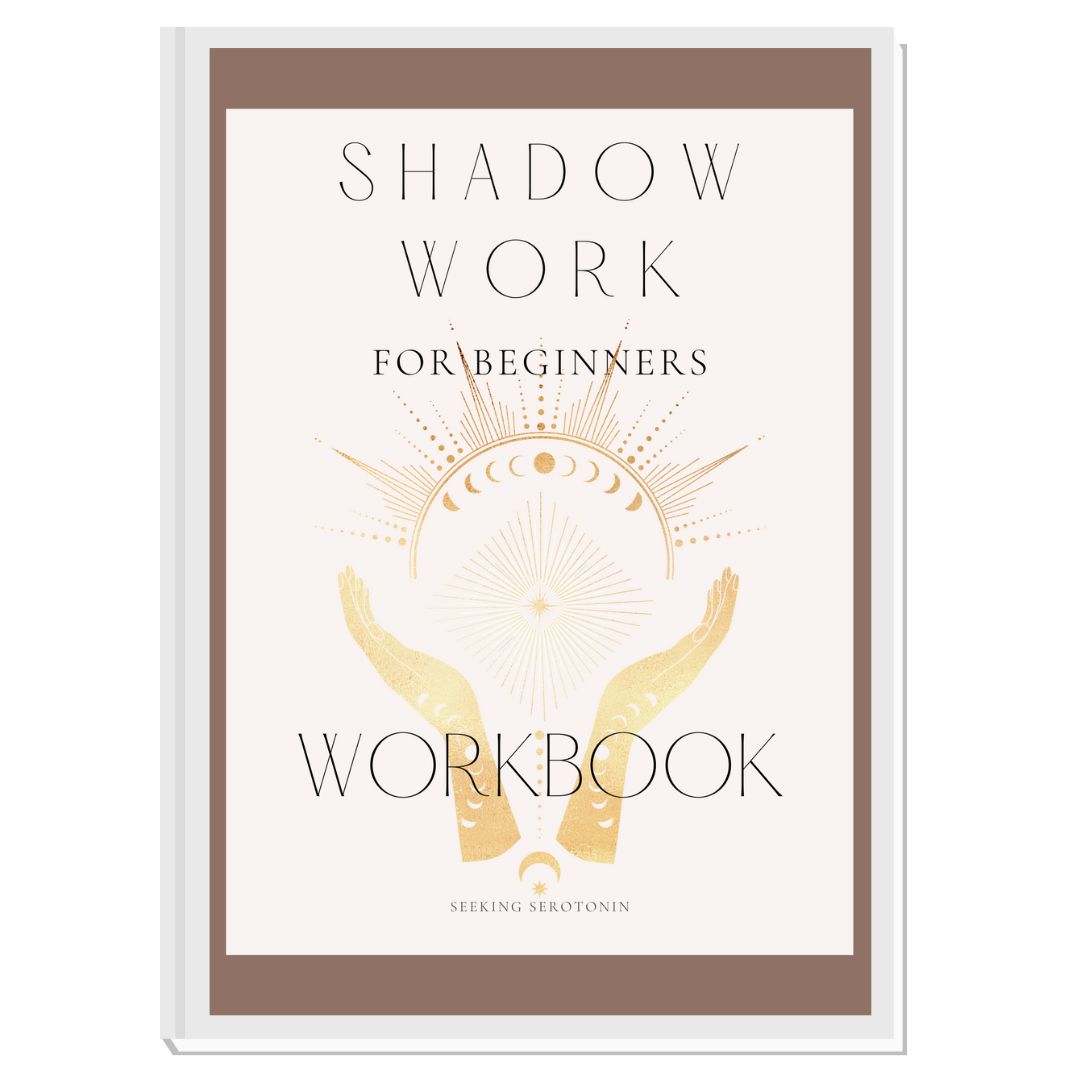 An in-depth workbook that gets you started on this transformative, empowering journey.

Begin your shadow work journey; meet your shadow, learn to love your shadow, and start to grow.

When you get the Shadow Work for Beginners Workbook, you get:
A 17-page workbook jam-packed with info, exercises and prompts to help you start your shadow work journey.
The workbook:
Helps make the process of beginning shadow work simple.
Teaches you how to self-sooth and practise self-care to balance out your emotions and clear mind.
Prompts you to meet your true inner self, assess your shadow self, and grow.
Learn self-acceptance and how to be your most authentic self.
Gives you a clear direction for your shadow work journey.
But wait, there's more!
When you get the workbook, you also get these bonuses.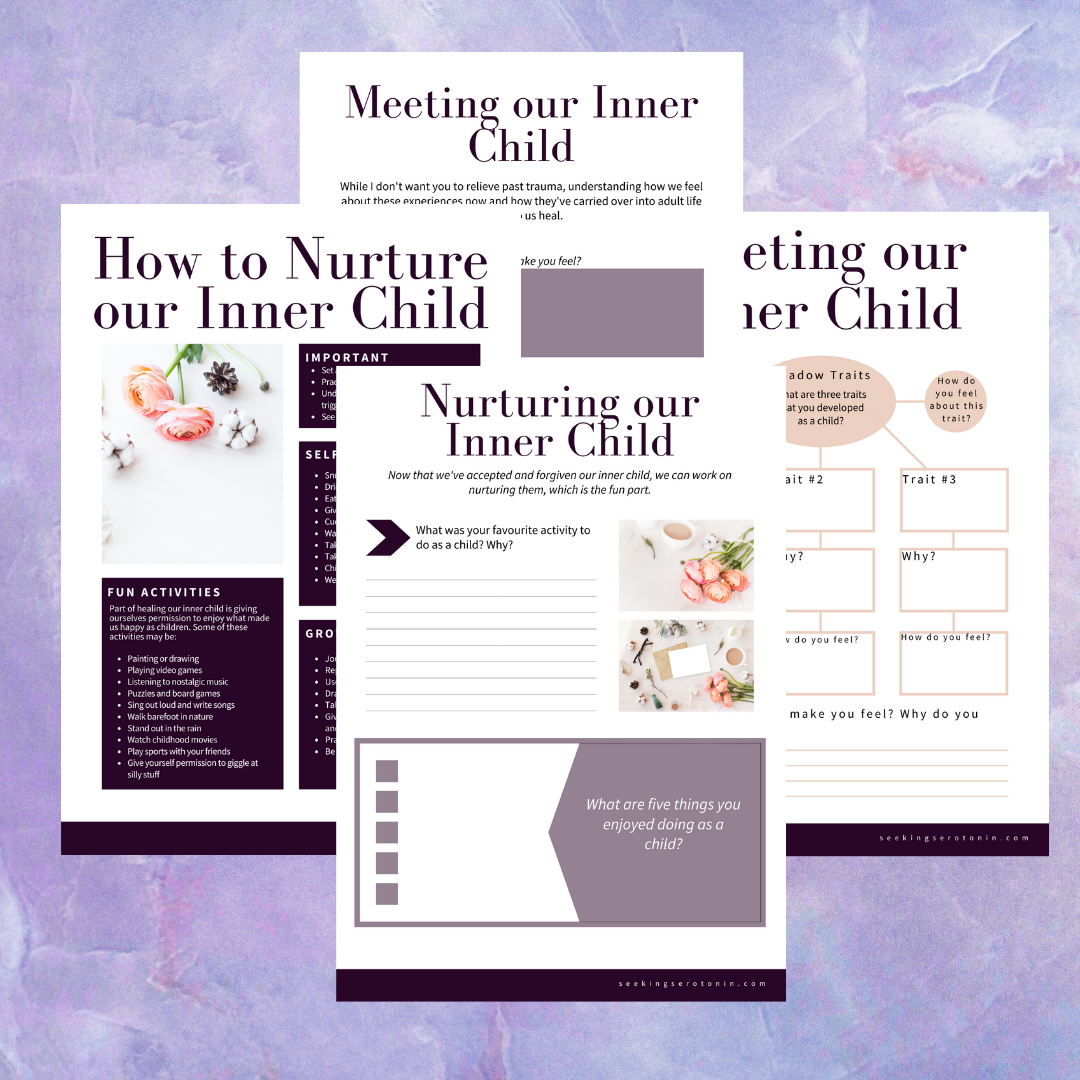 Bonus #1: Inner Child Worksheets
Learning about and healing your inner child is a crucial part of shadow work.
These worksheets will help you connect with your inner child, heal, and learn how to nurture them.
Bonus #2: 100 Shadow Work Journal Prompts
Get your shadow work journey off to the best start with 100 (!!!) journal prompts.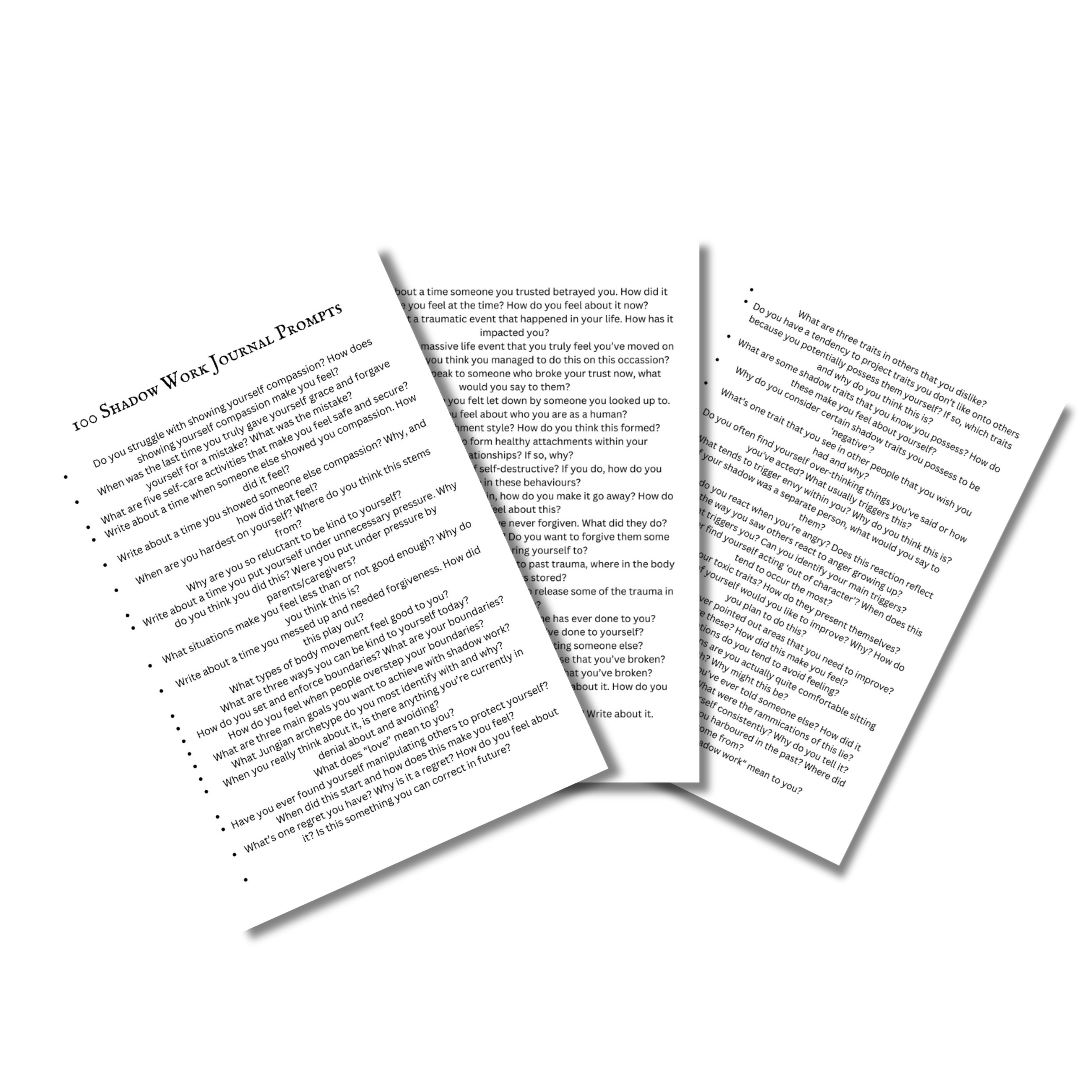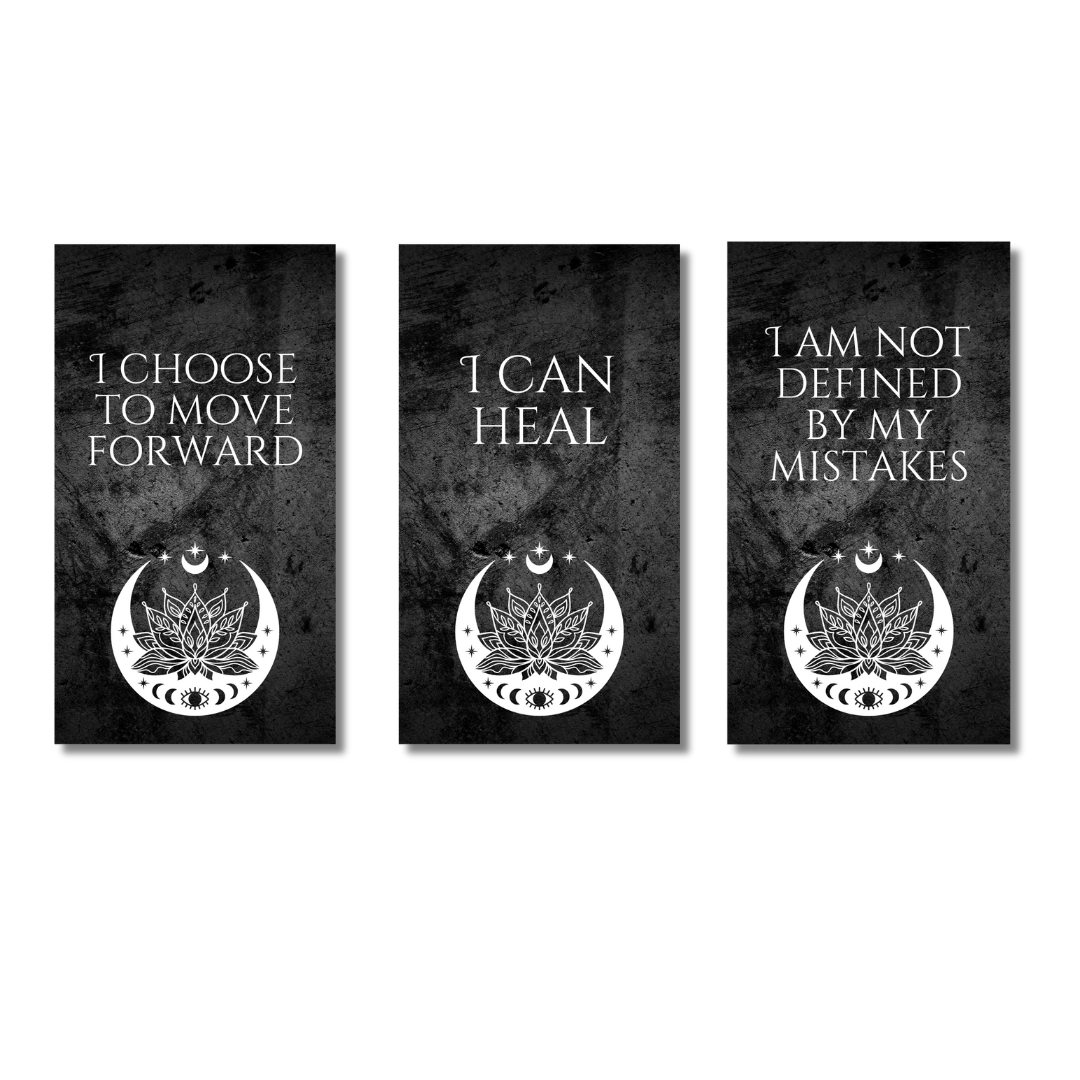 Bonus #3: Printable Shadow Work Affirmation Flash Cards
These printable shadow work affirmation flash cards will help you if you're feeling stuck during your journey and remind you who the eff you are!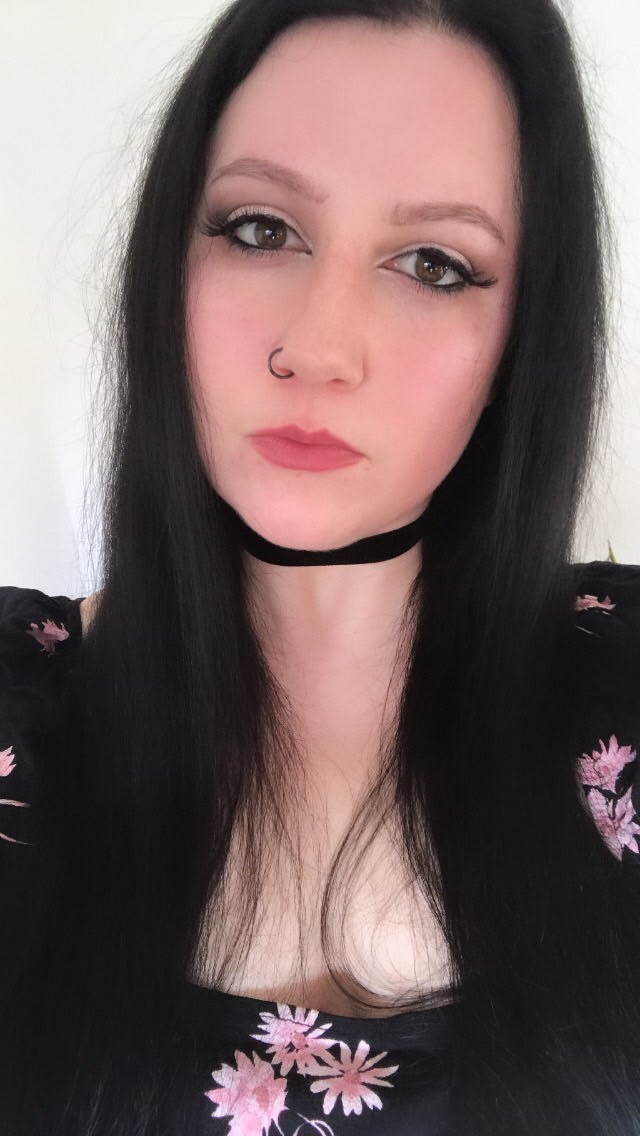 About the Creator

Hi, I'm Nia, accredited mindset coach and owner of Seeking Serotonin, a site that helps frustrated millennial and Gen Z women improve their mindset and reach their goals through shadow work, journaling, and affirmations.
Over the last five years, I've helped *literally* hundreds of people start their shadow work journey with this very workbook.
Shadow work has been HUGE for helping me make peace with who I really am as a person; learn self-love; and grow as a person.
It's been an integral peace of improving my mindset.
I learned a lot about myself and, while it wasn't easy, it was incredibly rewarding.
I have a Diploma in Shadow Work, so I am fully able to help others heal, grow, and reach true self-love.
With this in mind, I decided to put together a workbook to help others just getting started on their journey do the same.
I hope that this workbook brings you a sense of peace, healing and acceptance.


Download the Shadow Work for Beginners Workbook and start healing today.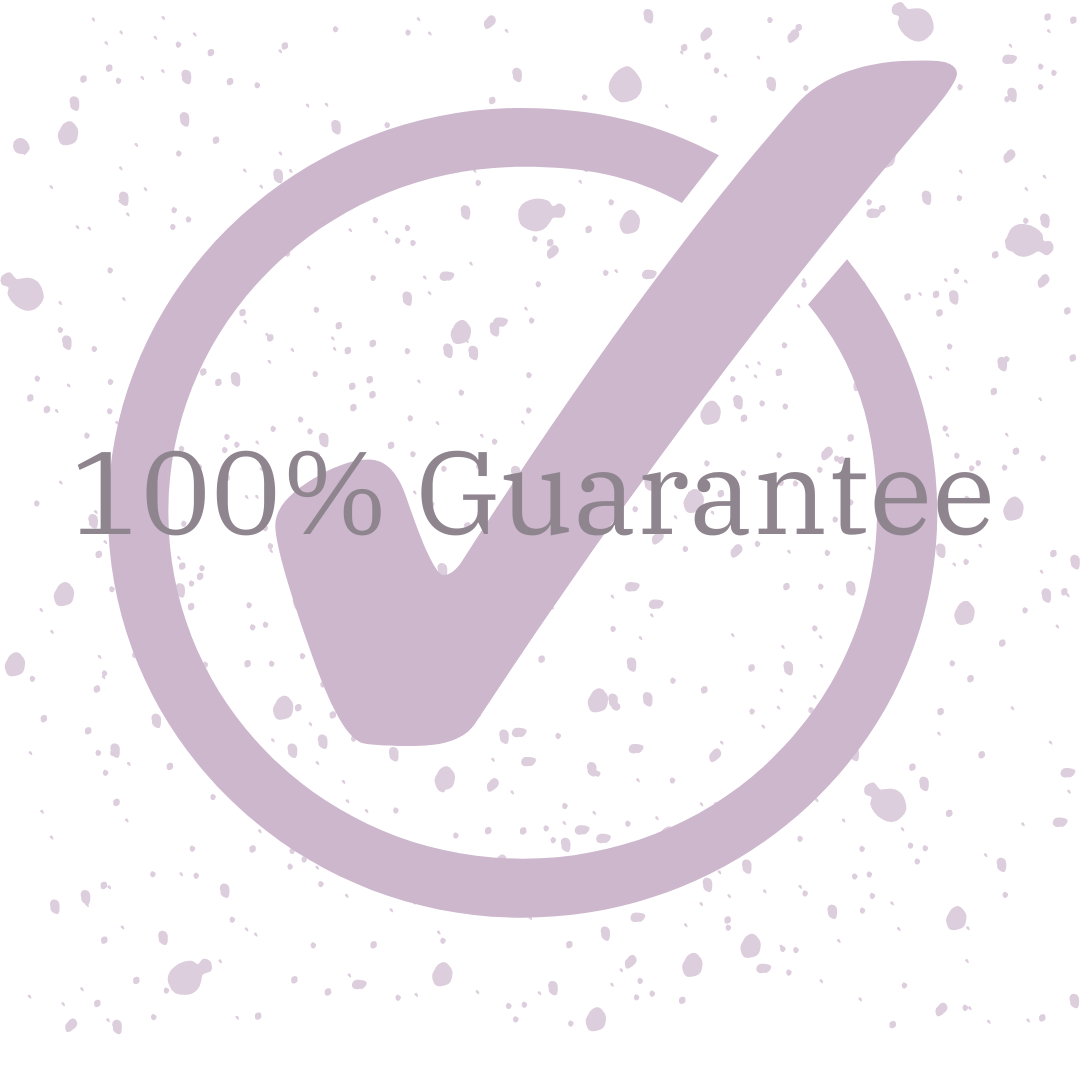 30-Day Guarantee
I want you to be 100% happy, so if you're not for any reason, let me know and I give me 30-day money-back guarantee!
Frequently Asked Questions


#1. Will I get a copy of the workbook sent to my house?
No, the workbook is a digital product.
This means that, once your payment has gone through and you've logged in, you'll get instant access to the workbook, and all of the bonuses straight away.
The workbook is a pdf file.
#2. Will there be any additional costs once I've bought the course and workbook?
Nope.
Once you've enrolled and paid the initial fee, you have total access to the workbook, as well as any updates and upgrades, for the entire time the workbook is available.
#3. Is there a guarantee?
I would ever want you to feel unsatisfied with any of my courses or workbooks.
If you're not happy for any reason, I offer a 30-day moneyback guarantee.
#4. What format is the workbook delivered in?
The workbook is delivered in pdf format, as well as a stripped-back, basic Word Doc version for those who use screen readers that struggle with pdfs.
Are you ready to join the 250+ other lovely people who've already started their shadow work journey?