Bored of wasting your time endlessly searching for journal prompts?
The Journal Prompt Library compiles every single journal prompt I've ever written in one place that you can access in seconds.
That's over 750 journal prompts for improving your mindset at your fingertips!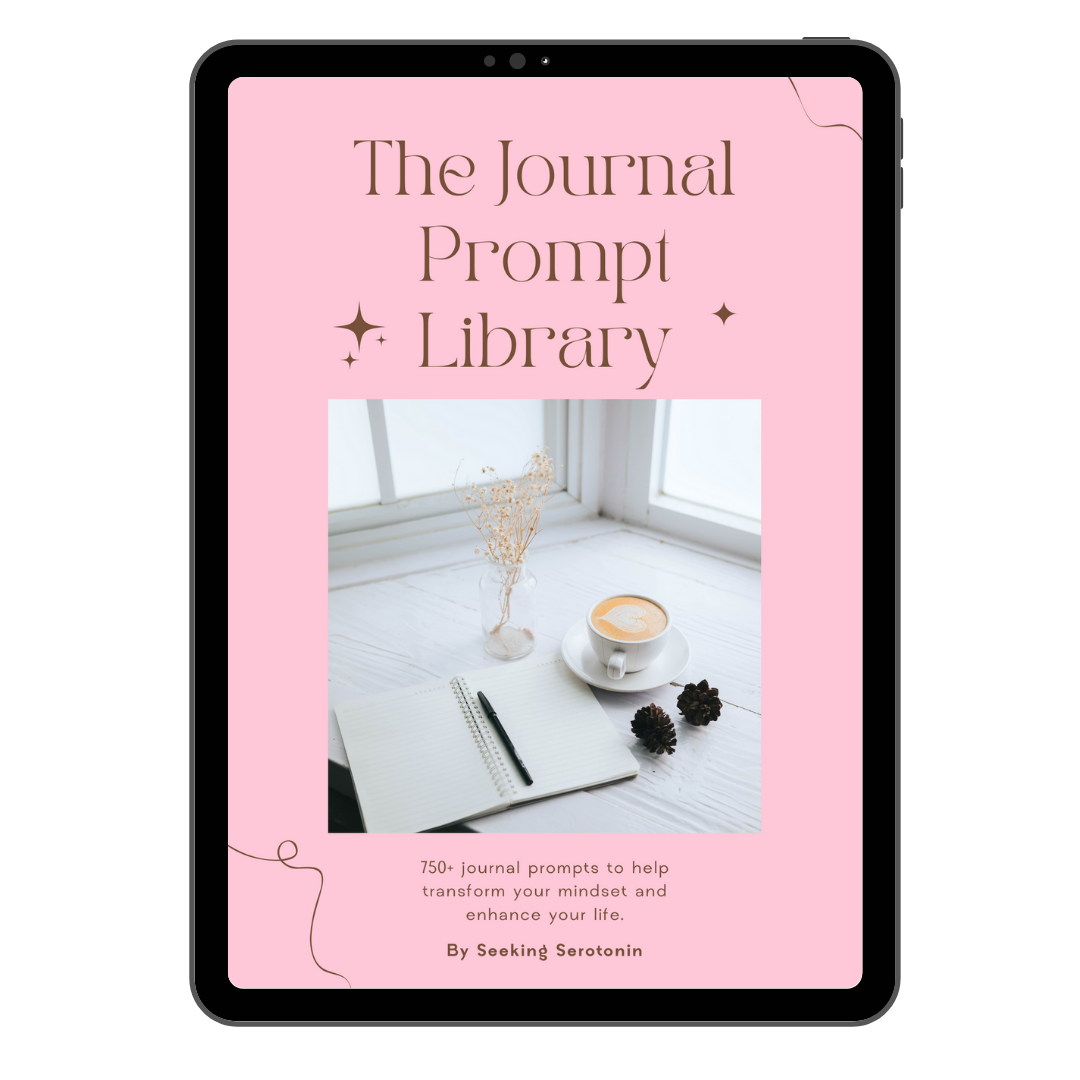 With this downloadable PDF you get 750+ journal prompts covering 20+ topics all in one place.
The 750+ journal prompts you get when you enrol in the Journal Prompt Library spam 20+ topics on transforming your mindset.
These topics include journal prompts for:
Shadow Work
Healing Your Inner Child
Anxiety
Stress
Self-Love
And many, many more!
Here are some of the perks of enrolling in
The Journal Prompt Library
:
Save mountains of time no longer scouring the internet for journal prompts
Save yourself stress by having any mindset journal prompt you need at your fingertips
Make journaling quick and easy
Turn sticking to your journal practise a piece of cake
Improve your mindset
When you enrol in The Journal Prompt Library, you get access to all the journal prompts I've ever written all in one place.
This journal prompt library is a journal prompt database, which is split into categories to help you find the exact journal prompts to fit your needs within seconds.
All you need to do is log into the database and choose whatever category you need!
You also get the option of a downloadable PDF or PNG file that includes all 750+ journal prompts.
This allows you to:
Save the journal prompts to your phone.
Print them out to slip or stick into your journal.
Save tons of time.
Make your journal practise quick and simple - helping you stick to it.
Check out what's inside...